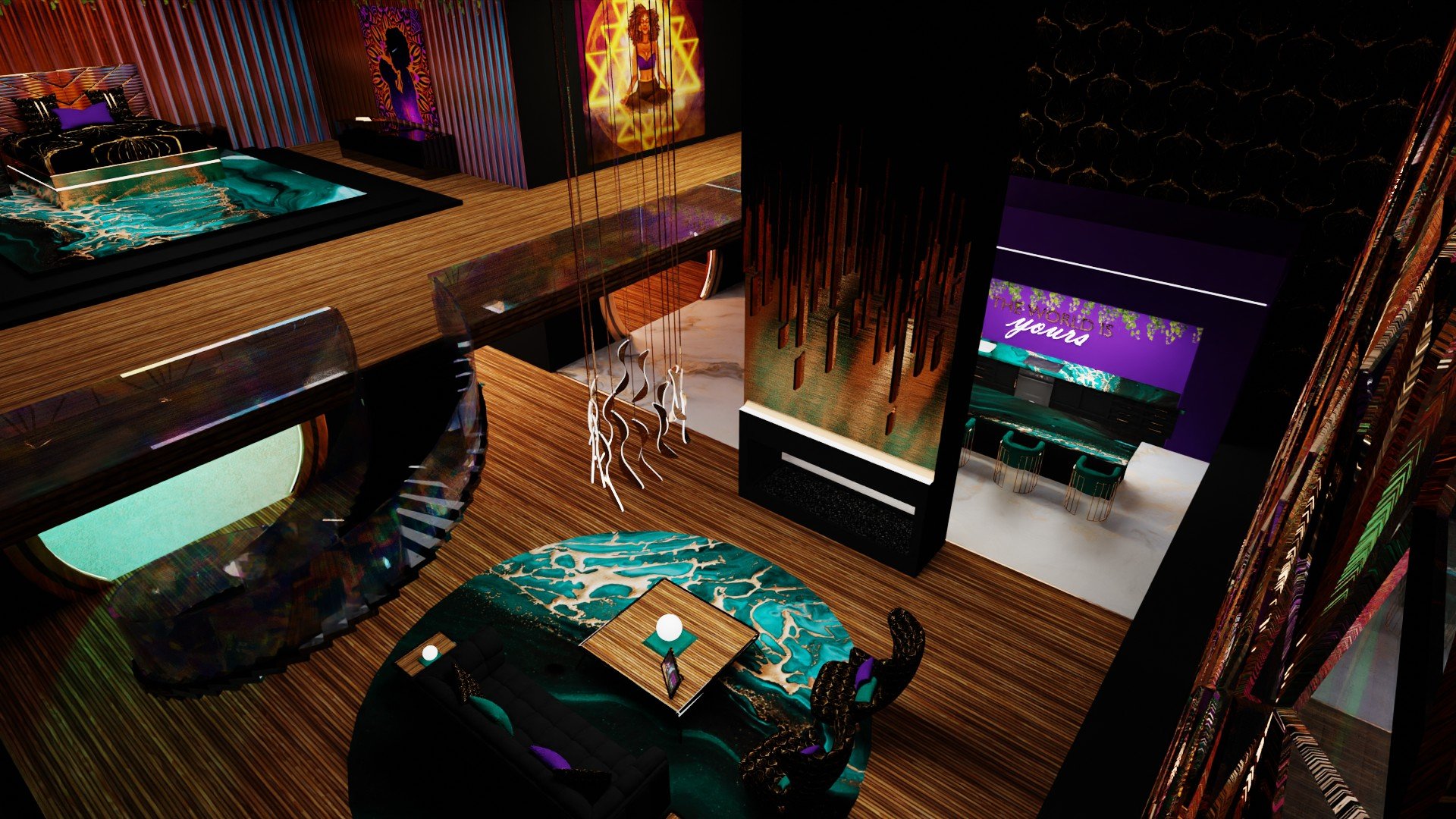 Cross-Platform World Transfers
Ready to move your world to another metaverse platform? It is my goal to help my custom-build clients make the transition as seamless as possible. My recommendation is to transfer your worlds to either Spatial.io or VRChat for a seamless transition using Unity, and I can help you determine which platform will work best for you.
To get started with the world transfer process, please browse the different platforms to get a feel for their features and capabilities. Then, fill out my form to provide more information about your current virtual world and your desired platform. I will be in touch to discuss your specific needs and develop a customized plan for transferring your world.
Please fill out this form if you want me to email you the Unity File for your custom-built world. Unity Files will be sent in URP and will not be converted to any other render pipelines. Please note I will NOT be available to troubleshoot your issues if you decide to go this route. If you are not confident you can upload it to your platform of choice, please fill out the World Upload Form.
If you would like me to upload your world to your platform of choice, please fill out this form. Please choose this option if you do not have any experience with Unity. A single platform transfer will be prioritized for worlds active in events due to a high volume of transfer requests.
Your world should be marked low-priority on the form if it is not actively being used in the next two months.
These options are for custom builds ONLY. Transfers are NOT applicable to my Patreon Templates.
Please check my Patreon for platform updates.
Accessible from Browser, Mobile App, and VR Headsets

Integration with Unity allows for high-quality world designs like you're used to in Altspace

Has a dedicated front page & live event page for visibility to the community

Integrated Event Hosting Tools

Free and Paid Plan

NFT Integration & Token Gating

Ready Player Me Avatar Integration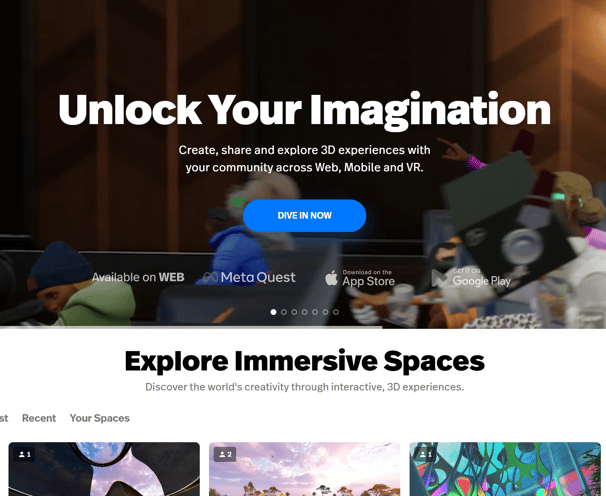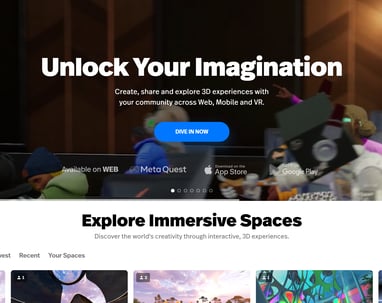 Best for those that need easy access to their event/world where the VR experience is not the sole purpose. Great for professional events.
Accessible from PC through SteamVR, Oculus Quest, and PCVR Headsets

Integration with Unity allows for high-quality world designs like you're used to in Altspace

An incredibly immersive social app for VR The largest community and user base in the Metaverse with over 100,000 active each month

Over 25,000 Community Created Worlds and Growing

Custom Avatars (You can literally be anything)

Udon scripting for higher customization of the platform

Free and Paid Plan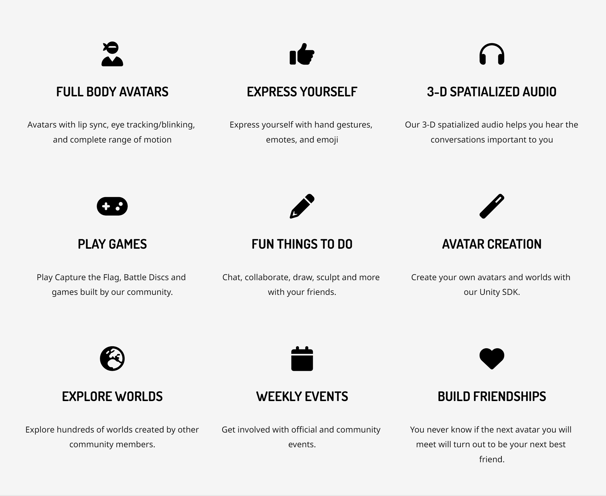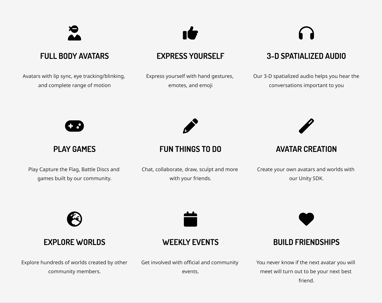 Best for those whose events/worlds are heavily dependent on how amazing the VR Headset Experience can be. Great for unlimited creativity.